We will deploy one of our drones to take detailed measurements and pictures of your roof, without the need for additional resources.
Your drone report will be completed and delivered to you with a quick turnaround time.
You'll have the opportunity to discuss the report findings with a claims expert and ask any questions you may have.
GETTING A REPORT HAS
NEVER BEEN EASIER
Our drone reports make getting accurate information a breeze. We'll deploy one of our drones that can take pictures and measurements even in the most difficult of spaces. Soon, you'll have a comprehensive report detailing everything you need to know about your roof, without the need to spend your time getting multiple opinions and estimates. Once you have a drone report, it's yours to keep. Our drone reports bring transparency to the roofing project so you can enter every future meeting with a contractor equipped with the information that matters most.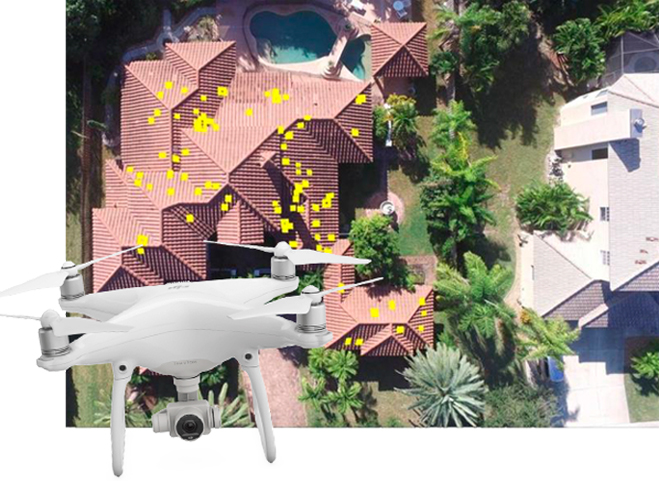 Quick Quote Package
EagleView imagery with detailed accurate roof measurements for area, pitch, length of ridges, hips, valleys, rakes, eaves, flashing, and step flashing.
Aerial Package
Zoomed-out view giving an overview of damage as well as zoomed-in details of damage with facet location.
Measurement Package
Complete measurements of the entire roof, including total area, area by pitch, ridge, hip, valley, and more.
Comprehensive Package
Itemized scope of work with replacement cost values based on contractor & insurance industry-standard software, Xactimate, zip code specific pricing.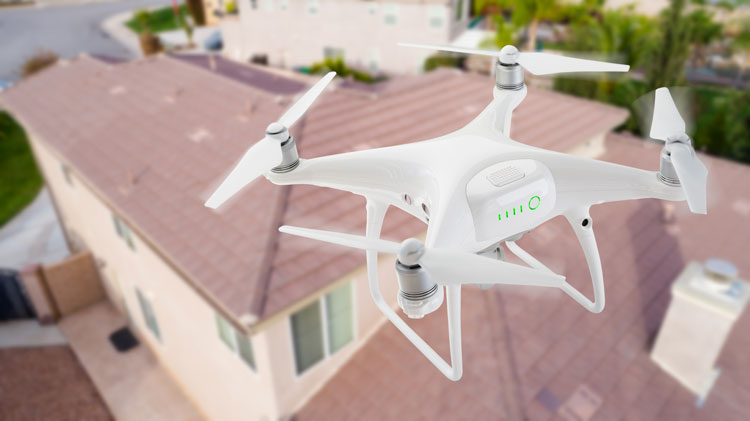 NOT HOME?
NOT A PROBLEM
We get it. Repairing or replacing your roof is a big undertaking. So why should it be difficult before the project even starts? With our Automated Property Inspections, you won't have to be home to meet with an inspector. Our drones fly solo, and can take all the measurements needed to create an accurate report.
GET A REPORT QUICKLY
Our drones streamline the process of getting a roof report. RoofClaim.com's fast turnaround time means you'll have all the information you need to get started on your roofing project.
UPDATING YOUR ROOF
HAS NEVER BEEN EASIER
RoofClaim.com takes the work out of finding a roofing contractor. With our expert inspections and decades of knowledge in the roofing industry, we align you with a contractor that fits your needs.